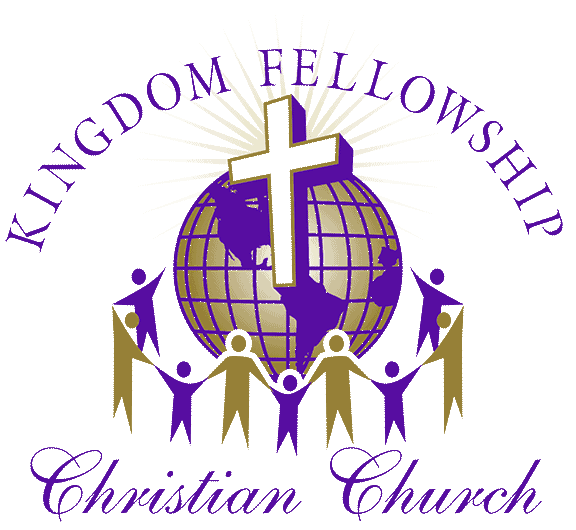 We Believe In…
God's Unity
God's Tri-Unity (The Trinity)
Human Depravity
Christ's Virgin Birth
Christ's Sinlessness
Christ's Deity
Christ's Humanity
The Necessity of God's Grace
The Necessity of Faith
Christ's Atoning Death
Christ's Bodily Resurrection
Christ's Bodily Ascension
Christ's Intercession
Christ's Second Coming
Eternal Life
Eternal Separation
The Inspiration of Scripture
Our Name, Explained
KINGDOM
Kingdom means "the reign of God in the life of His people, enabling them to serve Him wholeheartedly and to live the kind of life Jesus died to give us" (Gene Mims-The Kingdom Focused Church). It is brought into climax through the person and work of Jesus Christ, and maintained through the indwelling presence of the Holy Spirit in the lives of believers.
NT= Greek-Koinonia- communion-fellowship- it emphasizes the worth of Christian community bound together by faith and trust in Christ. A partnership, we as the body share in together with Christ (His suffering, resurrection, and victory.)
And it came to pass, that a whole year they assembled themselves with the church, and taught much people. And the disciples were called Christians first in Antioch." Acts 11:26.
This body is non-denomination, but not anti-denomination. the fact is we are Christians First, then all other ties, unities, fellowships, beliefs, practices, denominations abound.
A local church is a kingdom community of believers in dynamic fellowship under Christ's Lordship. Its purpose is to establish the kingdom as it fulfills the Great Commission with a passion to see every person complete in Christ through, making disciples, maturing believers, and multiplying ministries.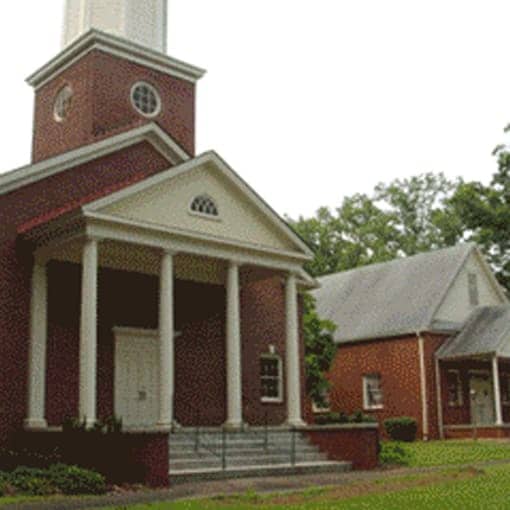 On Tuesday July 1, 2008, 8 Christian brothers and sisters gathered to have Bible study. In need of the Word of God and a desire to fellowship, they decided this would be their premise for establishing a church. The members came together, on one accord, and sought the guidance of the Holy Spirit, that He may lead them to a place of worship. With limited resources and no official name, one sister of the group asked her employer if it would be possible to host church services at the daycare center where she was employed. Through continuous prayer, the member's request granted. Twelve days later, on Sunday July 13, 2008, the first Church service was held at the daycare center in Ellenwood Georgia.
Dedicated towards continuing their mission, the members selected their church colors and scripture on July 20, 2008. Soon after, the name New Fellowship Baptist Church of Atlanta was adopted and later incorporated. Jeremiah 3:15 say's "And I will give you pastors according to mine heart, which shall feed you with knowledge and understanding." Believing God's Word to be true, the members begin the selection process for a pastor. The search for a worship location was initiated as well, realizing both were necessary to the progression of the ministry. By October 15, 2008 with a majority vote, a "Call to Pastor" was extended to then, Minister Malcolm Jefferson of which he accepted. Soon after, under his guidance; Pastor Jefferson, his wife First Lady Amelia Jefferson, and the church body of New Fellowship Baptist Church moved to their new location at 2364 Park Central Blvd. in Decatur, Georgia 30035.
In November 2008, the members of New Fellowship Baptist Church having the same Spirit, bared witness and came into agreement with God's direction to Pastor Jefferson for the church, and the name was formally changed to "Kingdom Fellowship Christian Church". Shortly after, under the guidance of their Visionary and Spiritual Leader, the Mission, Vision, Church Scriptures, Articles, By-laws and Core Values were realized and implemented. Since this time, several historical events have transpired which proves God's favor is in the midst of Kingdom Fellowship's growth as a ministry.

God has blessed Kingdom Fellowship and has consistently added to the church.
Video Of Pastor Jefferson
Here is a welcome message from Pastor Jefferson to you.
We use the Givelify Application for collecting donations. Simply click the "Give Now" button below to begin! You may also download the Givelify App on your smartphone via your app store. 
If you prefer not to download an app, then simply text the word – "trust" to (206)859-9405 and follow the onscreen instructions!
Additionally, you may donate by check or money order, by forwarding your donation to:
KFCC
2697 Tilson Road
Decatur, GA 30032