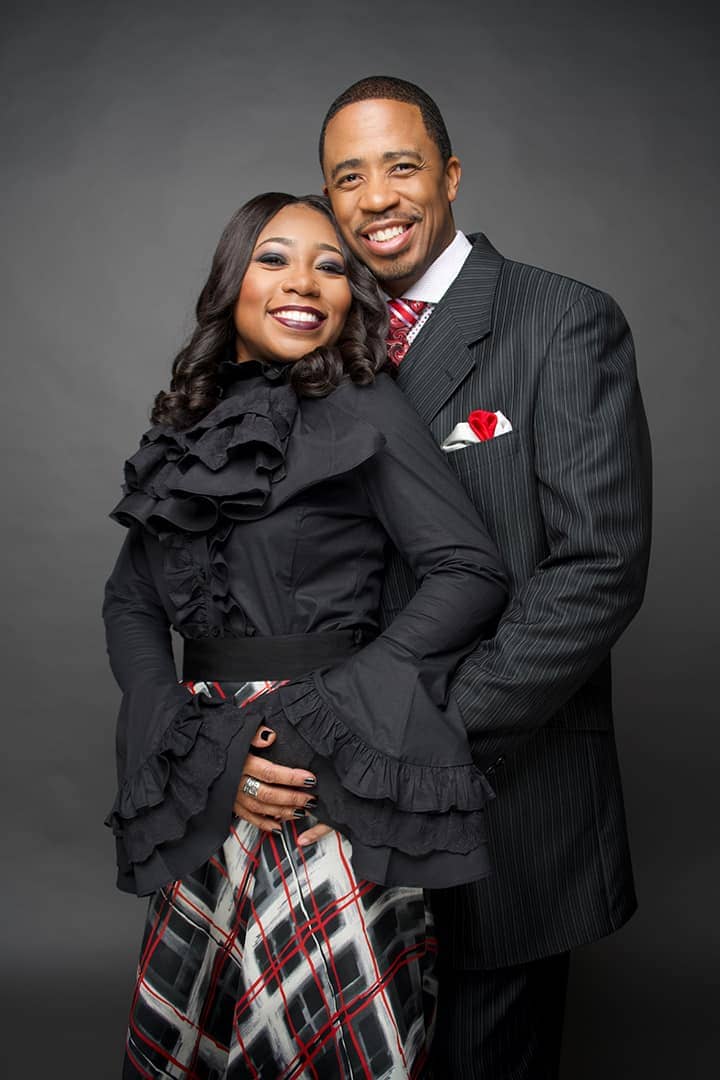 Senior Pastor


Malcolm Jefferson

and First Lady Jefferson
God Has Gifted Us
God has gifted Kingdom Fellowship Christian Church with an awesome Pastor, Preacher and Visionary Leader. Pastor Jefferson has a genuine concern and commitment to the spiritual growth and development of God's people. As the Senior Pastor of Kingdom Fellowship Christian Church, he effectively communicates a clear mission that God has set before him.
Through his outstanding teaching and his 21st Century mind transforming sermons, Pastor Jefferson pursues the mandate to promote the Kingdom of God by living out "The Great Commission."  And by diligently "Making, Maturing, and Multiplying Disciples," Through the "Power of The Blood, The Word and The Holy Spirit," of Jesus Christ." He is a tremendous leader who has placed community outreach and meeting the needs of others at the forefront of The KFCC mission.
Pastor Jefferson is the middle child of three children to his parents, Jesse and Theresa Jefferson. He was born and raised in Chicago, Illinois. After completing High School in 1989, he came to Atlanta, Georgia to continue his education. In May of 1993, he earned a B.A. in Urban Studies from Morehouse College. Upon completing Morehouse College, Pastor Jefferson continued his education by earning a Master's in City Planning from the Georgia Institute of Technology in June of 1995. Pastor Jefferson received his Masters' of Divinity in May 2011 from Luther Rice University in Lithonia, GA.
Pastor Jefferson is employed with the Department of Housing and Urban Development.
He shares his life with his lovely wife, First Lady Dr. Amelia Jefferson. Dr. Amelia Jefferson is The Coordinator of Budget and Allotments for The DeKalb County School System. She is truly a great woman of God who promotes and upholds the vision as set forth by Sr. Pastor Malcolm Jefferson.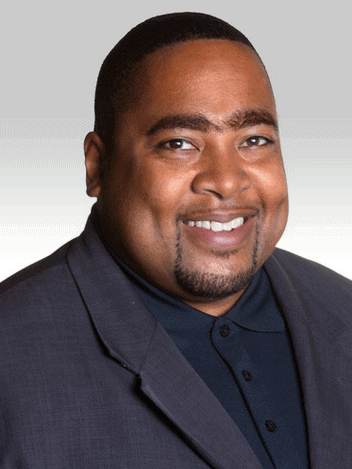 Associate Pastor and Youth Ministry Pastor
Pastor Smith is an ordained pastor and minister who is responsible for assisting the Senior Pastor with ministerial and support needs as they arise. He assists the pastor in religious services and ceremonies (baptisms, weddings, and funerals) and daily operations of the church. He is also responsible for outreach, educational programs that maintain and grow membership, supervising church volunteers, counseling members of the church, and governance of the Deacons. Pastor Smith also serves in the role of the Youth Pastor as well and can be reached via e-mail here.
Pastor Hawkins' role as an effective executive pastor entails many functions including: support of the Senior Pastor in the accomplishment of the church's mission through ministry effectiveness evaluation, discernment, decision making, planning and overall direction of church staff. She also assists in leading the ministry staff in the establishment and ongoing direction of ministries that effectively reach the church's demographic, insuring the accomplishment of the overall mission. Pastor Hawkins is a pastor who shepherds people as they find their place on mission with Jesus and can be reached via e-mail here.
Children's Church Coordinator
Mother Diann facilitates children's church, which serves both the preschool and elementary ages. The purpose of children's church is to enable children to associate pleasant experiences with church, to provide a teaching environment for our children, and to build Christian principles and foundations in their young lives. All while in a safe and loving environment. Diann can be reached via e-mail here.
Musician / Worship Leader
Video Of Pastor Jefferson
Here is a welcome message from Pastor Jefferson to you.
We use the Givelify Application for collecting donations. Simply click the "Give Now" button below to begin! You may also download the Givelify App on your smartphone via your app store. 
If you prefer not to download an app, then simply text the word – "trust" to (206)859-9405 and follow the onscreen instructions!
Additionally, you may donate by check or money order, by forwarding your donation to:
KFCC
2697 Tilson Road
Decatur, GA 30032